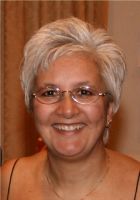 Could you tell us a little about what your book is about?
My novel, 'Heronfield' is named after a large country house which is used as a convalescent hospital during the Second World War.
The main characters are brought together through their contact with the house: Tony is the owner's son who works as an agent behind enemy lines; Sarah is a nurse; Tony's brother is a fighter pilot; then there are Tony's parents, American GI's and Sarah's family in Coventry. The novel follows the experiences of these people from the British defeat at Dunkirk to final victory in Europe. My characters are fictional but the key moments of the war which they experience are historically accurate.
Who did you write your book for?
While writing, I imagined 'Heronfield' being read by someone with a love of history and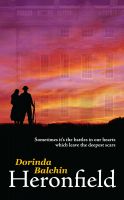 the way that people's lives are affected, for better or worse, by the events they find themselves living through. It is a book for people who love sagas with a certain amount of romance, but the love story is also part of a strong plot line. For example, a main character, Tony, we see his journey from the training in Dunkirk for the Special Operations Executive (SOE) to the clandestine attacks in France and encounters with the Gestapo. So 'Heronfield' is a book that would appeal to men as well as women.
Is there a central message in the book?
Do we ever really know people, even the people we love? How much should we trust them? Should we listen to our head or our heart? What would you be prepared to sacrifice in order to do what you felt was your duty? These questions are central to 'Heronfield'. Tony is the main character who is desperate to fight the Germans, so does not hesitate when asked to join the SOE and become a secret agent in France. The key, of course, is that his work is secret. His father thinks he is a coward, the woman he loves feels he is unreliable and avoiding active service while all the time Tony is the opposite, a brave man putting his life on the line to serve his country. Secrecy drives the main characters apart, but is there hope for forgiveness and redemption in the end? I hope that people who read 'Heronfield' will come to a deeper appreciation of duty, love and sacrifice.
If you had to choose, what would you say is the single most important idea you're sharing in your book that is really going to add value to the reader's life?
That's a difficult question as there are so many inter-woven ideas in a book of this length, but if I had to pick one I would say that family and relationships are key and I hope that readers will find something in 'Heronfield' which will help them in their own personal lives. As the tag-line to the book says – 'sometimes it's the battles in our hearts which leave the deepest scars'.
If you could compare this book with any book out there we might already be familiar with, which book would it be and why?
I would compare 'Heronfield' to 'Winter Of The World' by Ken Follett, which is the second book in his Century Trilogy and focuses on the Second World War. The books are similar in the way that the main characters, who come from a number of families and countries, interact to give a deeper understanding of the war. Both books are also historically accurate and based on a great deal of research, although 'Heronfield' covers some of the events (Dunkirk, the Battle of Britain, the Coventry bombing etc.) in more detail as the other book focuses purely on England and France rather than world-wide as in 'Winter Of The World'.
Tell us about the central characters in the book?
The Kemshall family plays the central role with Sir Michael allowing Heronfield House to be used as a hospital. He met his wife in France during the First World War, so the family all speak French and have a home in St Nazaire; this is what makes Tony such ideal material for the SOE. The other Kemshall son, David, has always loved flying and is a fighter pilot in the RAF. Sarah's family are a little different, her father died during the First World War and her mother brought her up alone in Coventry, both women are strong characters and their lives give us a deeper understanding of the war for civilians.
Then there are the American GI's who come to England to train for the invasion of Europe; through their eyes we see the difference in the two cultures as well as the relationships which spring up between the youthful American soldiers and the English women who are starved of male companionship. In France, the key characters are members of the French Resistance who fight in secret to rid their country of the occupying forces. These people show great courage and suffer great sacrifices in their fight for freedom.
Tell us your most rewarding experience since publishing your work?
I think the most rewarding experience I have had was to meet a reader at the Henley Literary Festival who said that she had learned a great deal about the war in Europe from reading 'Heronfield' whilst thoroughly enjoying a gripping story.

If someone wrote a book about your life, what would the title be?
The daughter of an English mother and Trinidadian father, wife, mother, school teacher, owner of a guest house in India, writer, fencer – how do you put all of that into a simple title?! Maybe 'A Life Well Lived' would sum me up.
How would you describe your writing style?
Structured! I write historical fiction with fictional characters experiencing real events so it starts with a great deal of research and planning. Once I start writing I have a very detailed plot-line which I follow (although I sometimes find myself deviating as the characters seem to take on a life of their own!).
I always like to write in the mornings, while my mind is fresh.  Each day I read what I wrote the day before to help me get back into the story; I also edit as I write, often going back to change things so that the story makes sense.

Who influenced your writing the most?
While writing 'Heronfield' I was greatly influenced by Neville Shute, Sebastian Faulks and Ken Follet. Their novels are all well researched and well written with great plotlines, something all authors aspire to!
Are your characters pure fiction, or did you draw from people you know?
Pure fiction in the sense that I don't base a whole character on someone I know. I do sometimes look at pictures on the internet to help me with my descriptions. Or I might give one of my characters a specific accent, tone or demeanor based on someone from my past, but the characters themselves are all created in my mind.
Are you more of a character artist or a plot-driven writer?
Both. You have to have a good plot-driven story to engage the reader, but it can be one-dimensional if the time is not taken to create fully rounded characters who behave in a realistic and believable way within the plot. I'm afraid I can't write one without the other.
Other than selling your book, what do you hope to accomplish with it?
I have always loved writing, so just having my book out there is enough! There is nothing better than having someone tell you that they have enjoyed reading something, which you have put so much time, effort and emotion into creating.
Who should buy this book?
Anyone who enjoys historical fiction, with an interest in the Second World War – and with action and romance thrown in for good measure!
Where can readers find you and your book?
Amazon, of course; also all ebook formats are on Smashwords, and print books from Lulu or my website at www.dorindabalchin.com.
All of my contact information can be found on my website,  I look forward to speaking with you soon.